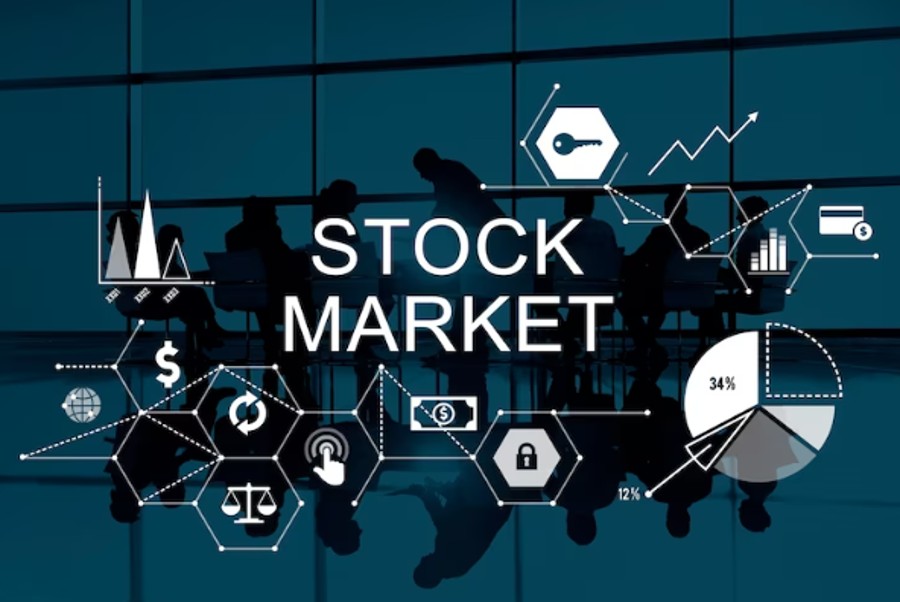 Stock Business Ideas
Stock Business ideas are one of the most profitable business ideas today. A large part of the young society of Bangladesh wants to start a successful business by using that time instead of wasting time running after a job. For the convenience of those youngsters, we regularly publish important business related articles on this website. Like every day our main aim in this article today is to inform about some profitable stock trading ideas of the present time.
What is stock Business ?  how to start?
Stock means to keep and stockpile. And we all know the meaning of the word business. Stock business means stocking seasonal products and selling them at reasonable prices in off-season. You need to be very patient to start this business as stock trading profits are not immediate. Maybe you have to sell the stocked products in the market after 5 to 6 months. This is the long time the products will remain in your stock, during which you will not be able to make any profit.
But this business is possible for everyone just by using common sense and knowing when to sell this commodity in the market, you can trade stocks. Profits are usually much greater than losses in stock trading. So you can start stock trading if you want.
Some of the best stock Business  ideas
The principle of stock trading is to buy seasonal products, store them properly and sell them at fair prices in off-season. But you must store the products properly so that they do not spoil. And basically they have to be sold at a fair price. There are many things around us that we can trade stocks, and if you do these trades correctly, you can make millions of profit.
1. Potato stock business
Potato is a crop that is required for daily cooking by about 90% families in Bangladesh. But in Bangladesh, potatoes are not produced throughout the year. New potatoes are available in the market in winter in our country. Potatoes are not produced in all other seasons. If you want to trade potatoes in stocks, buy a lot of potatoes during the winter season and store them in a certain place. You can buy them at low prices during potato season. After that, you can sell the potatoes in the market with a huge profit in other seasons.
2. Clothing stock business
Generally in our country there are 2 seasons where our clothes change. First is winter and second is summer. Usually the clothes we use in winter are not used in summer. Similarly, the clothes we use in summer are not used in winter. If you want to trade clothes stock, then buy winter clothes at low prices at the end of winter or store. You can sell them at a higher price in early winter next year.
Similarly, you will buy summer clothes at a low price at the end of summer, and sell them at a higher price at the beginning of summer next year. This is how you can trade clothes stocks.
3. Onion stock business
Onion is a demanding vegetable like potato. Onion is used in our home for cooking throughout the year. Onions are not produced throughout the year, onions are produced at certain times of the year and stock traders buy them and sell them in the market throughout the year. During the season, these vegetables can be purchased from the farmer brothers at a low price, and later sold in the market at a fair price during the off-season. However, since onions spoil quickly, special methods must be adopted to preserve them.
4. Rice stock business
A lot of paddy is produced in our country every year. Bangladesh ranks third in the world in rice production and India ranks second. The main food of people in our country is rice, this rice comes mainly from paddy. Therefore, the demand for rice in Bangladesh and India is very high throughout the year. If you want you can start stock trading with paddy. Buy paddy at a low price during the paddy season and keep it in stock, and sell the paddy at a higher price (fair price) when the paddy season is over. After purchasing paddy, it should be stored well in the right place.
5. Stock business of betel nut
Those of us living in rural areas must be familiar with the betel nut trade in some way or the other. Generally, betel nut of Bangladesh is produced in the month of Ashwin and Kartik. All the betel nuts produced in these two months are used to meet our needs throughout the year. If you want, you can buy them during the betel nut season and make dried betel nuts or toddy or store betel nuts underground. And after the betel nut season is over, the stored betel nuts can be sold at a higher price in the market.
Ways to Succeed in Stock Business
One of the most important tips to succeed in stock trading is to avoid perishable products. And don't buy the same product with all the money you have, buy 2-3 types of products and keep them in stock. This way if you have a loss in one product then you can compensate with another product. One of the most important things in stock trading is knowing how to store stock. If you can't store the goods properly then the possibility of loss in this business is high.
Manufacturing Business
Among the thousands of business ideas, one of the most reputable and profitable business ideas is the manufacturing business. You can start this business with little capital if you want. But in the beginning of the business, hard work and trust in the superior must be kept. Then InshaAllah you will be successful very quickly. Manufacturing business plays a huge role in our country's economy, which is a matter of pride for us as an entrepreneur.
1. The business of making organic fertilizers
Bangladesh is an agricultural country. 50 percent people of our country are involved in agriculture. Along with chemical fertilizers, organic fertilizers play an important role in modern agriculture. If you have enough time and capital you can start an organic fertilizer business. You can make different types of organic fertilizers from cow dung, soil, straw and sell them to the farmers at home. Also organic fertilizers are required for the production of seedlings in various nurseries.
2. Manufacture of wooden products
In our country, wooden products have a different value. We use wood products for various purposes. Eg: Wood is used as furniture in house decoration. You can start this business if you have skills in making wooden products. Or you can start this business by contracting a carpenter if you have enough capital. Currently, the demand for wooden products is high due to which it is highly valued in the market.
3. Honey production business
The business of producing honey by keeping bees is quite old. But now a number of training centers on honey production have been established in our country, due to which new entrepreneurs are moving towards this work. Beekeeping can produce honey and sell it online and offline. 100% pure honey is in high demand. But you need to take adequate training to do this business.
4. Business of making rubber carpets and rugs
There is a great demand for rubber carpets in offices, courts and homes. If you can make good quality and modern design carpets or rugs, you can make yourself known as a successful entrepreneur overnight. But to start this business you need to take training on this subject and purchase some equipment or machinery. Generally, to start a carpet and rug manufacturing business, one needs to invest at least 1,00,000 to 2,50,000 rupees.
A business idea with huge potential is a children's toy business. The demand for this business will never decrease. You can start this business at the initial stage from home. At first you can make different kinds of teddy bears and toys out of cloth or paper and sell them. Or if you have enough capital, you can buy an automatic machine and make a variety of interesting toys out of plastic. However, a lot of money has to be invested for the purchase of various types of automatic machinery.
6. Jam and jelly making business
You can start this business by investing only 20,000 to 50,000 rupees. If you have a little idea about jams and jellies, you can learn how to make them by watching YouTube. Or you can take jam and jelly making training from various training centers. You can make jam or jelly at home and sell them at wholesale prices to shopkeepers or you can create an online Facebook page and sell them directly to customers.
7. Biscuit and toast making business
Our morning does not start without 2 pieces of biscuits with 1 cup of tea every morning. We can choose biscuit and toast making business as a manufacturing oriented business. This business can be started from home with small capital in initial stage. If you don't know how to make biscuits and toast, you can learn them by watching YouTube for free. You can then make delicious biscuits or toast and sell them at wholesale prices to shops in your area. 
Checkout this article: Top 10 Online Business Ideas for Girls!