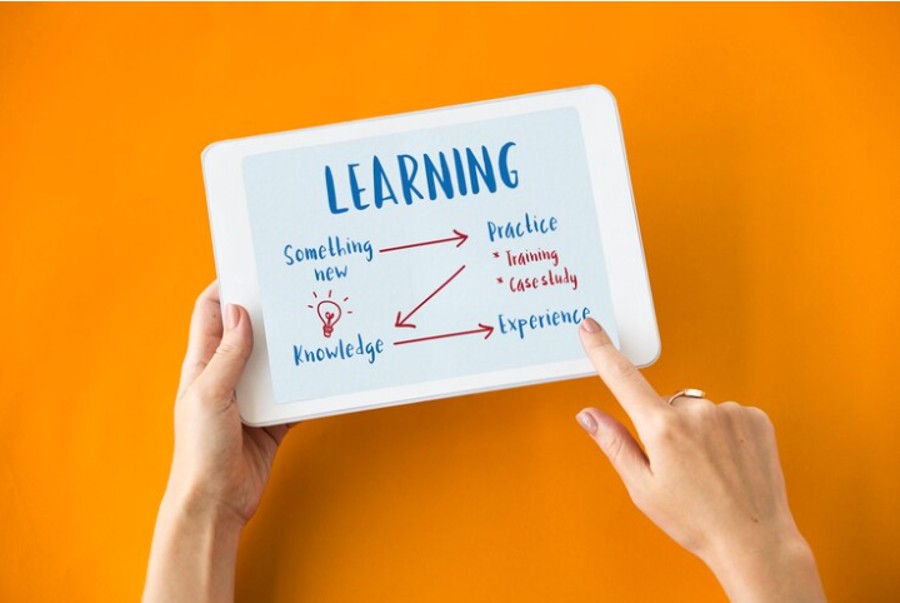 Adaptive Learning System
I have seen a lot of work on 'adaptive learning software' in major colleges, some schools and universities around the world in 2019. We have compared it with other 'Learning Management Systems (LMS)' and found that its adoption is very good. A major goal of our teachers and learning network designers was how to introduce first-generation school and college students, especially those from lower-middle-class backgrounds, to digital technology in the classroom. The big thing is that its outcome is quite good.
After pilot programs in various schools and colleges, teachers and our learning designers have used this 'adaptive learning software' in their own way. Here we can discuss some ideas from those case studies. One thing is understood here, 'one size fits all' in education may no longer work. Because everyone is different, and everyone's subjective understanding is different.
Bringing all students to the same level at the beginning of a new class
As we discussed earlier, there is a lot of variation in student learning due to the knowledge gap when moving from one class to another. In particular, not everyone's results are close, many come from other schools and join the new school. Such 'adaptive learning solutions' work well to bring the knowledge level of all students to the same place before starting a new class. Teachers have got pretty good results at this place to bring everyone together.
Let's say, when going from class V to class VI, all students should be set a 'unified' level at the beginning so that students have less problems in the middle of class VI. And that's why this adaptive learning system can put the students on a common assessment in order to properly weld the subjects that the student is weak in while going from the fifth grade to the sixth grade. At the end of that 'Assessment' where the weakness can be updated with this new learning management system.
Meanwhile, to reduce the problems of the very good students in the class, it is easier to move forward with the whole class if you bring other students of the same level.
If students know their previous knowledge, they can easily advance their current learning
Knowing at the beginning of a class whether the students have any previous experience in that subject can help them proceed properly. Here, the teachers said that it is possible to reduce the one-hour class to 20 minutes if the teaching materials are provided in advance by 'assessing' the previous knowledge of the students. As a result, other active learning sessions can be taken up with that extra time.
Instant feedback from the system
In the traditional education system, it takes days and sometimes weeks for a student to submit their assignments and homework to receive feedback. Meanwhile, when the teacher starts with a new concept or chapter, their feedback is not useful anymore. There in this adaptive learning system students get their feedback immediately in the system. If they don't understand the concept properly then at the beginning of the next lesson the teacher can give other lessons to bring them up to the same level. This is also a good use of this system.
Using data to intervene behind every student
As teachers get a separate dashboard on each student, they can view the student's profile in real-time anytime and interact with him/her mid-lesson. In addition to this, teachers can view a separate 'integrated' dashboard to get an integrated feedback for each student. If their results fall below one percent, those students can be separated.
When a teacher checks the dashboard of his students every day, he can understand which students are not progressing properly. Apart from this, if you see the dashboard of the students separately, you can understand how much they have progressed in those subjects and how much is left. The rest is then straightforward. Bringing them to extra lessons is not such a problem.
The most interesting thing is that sometimes the system automatically tells the students before and after an activity what the rating of the system can be? Combining those ratings with students' self-ratings gives a good idea of who needs help. Teachers can use data from this dashboard to find out if they have other types of problems. This algorithm often gives an idea of the student's home environment.
Interventions with each topic using data
If the data dashboard shows that 80% of the students in a class did not understand a concept correctly, is it okay to move them on to the next topic? I don't think so. This means that students can be taken to the next subject with some extra time on that concept. The opinion of the teachers in this regard is that there is not only adaptive learning system but also 'adaptive' teachers are needed. It may take some time to get out of the system the way they traditionally teach, and that's why this data will help determine how and in what subjects education can be made more effective.
Innovation next semester with data
Among the teachers who were already involved with this adaptive learning system, many innovative teachers can take the data from the software and submit a plan to the school management to introduce new innovations in the next semester. Several works have been done in this way. This data can tell students how much time can be allocated to lectures and how much time to lab sessions. Many of the teachers said the data could show some of the 'misconceptions' that students have. Then the teacher can take everyone out of the adaptive system for 10 minutes and clear up the mistakes with a short lecture.
If students do well in a module with prior knowledge, this dashboard will give you an idea whether that module is required or whether students should be taken directly to the test. Many have done this too. Since this adaptive learning software is initially based on text books, there is no separate text book for students. Here it depends on the teachers whether any course modules require additional text books. This means that the country's education board can decide whether an institution will fully migrate from text books to an adaptive learning system in the future. Many countries are doing it now.
Innovating and re-designing the learning experience
Initially, several teachers were skeptical about this new adaptive learning technology. Later, as they got familiar with the software, new modules were added slowly. As a result, this learning management system started getting smarter over time. In addition, when teachers started communicating with each other, their ideas about more successful uses of the system began to grow. When such software falls into the hands of good learning designers with the help of teachers, everyone benefits.
Checkout this article: Data Entry Learning