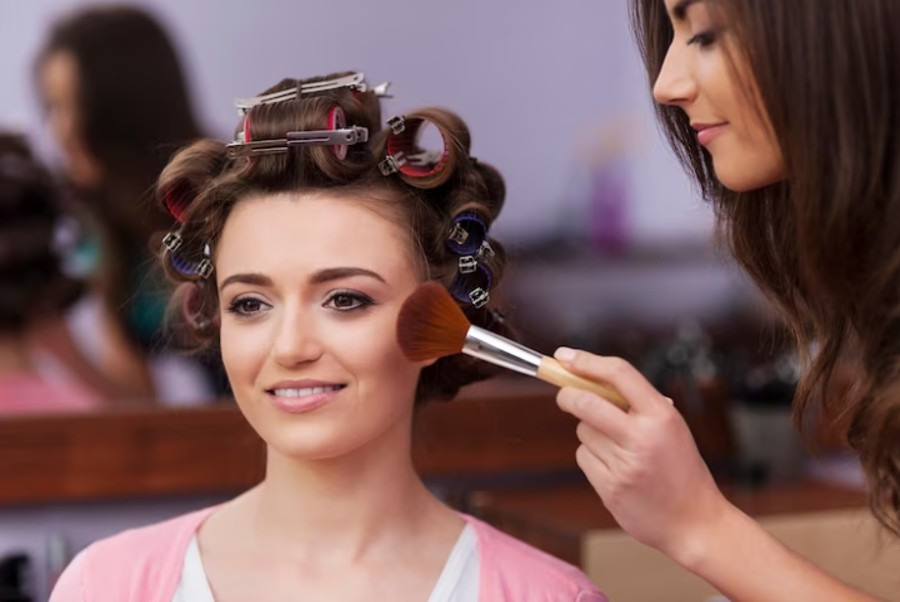 10 Online Business Ideas for Girls
Thanks to the Internet, it is now possible to do business online from home. This article will discuss in detail about online business ideas for girls. And some business ideas that are currently profitable will be mentioned. Nowadays women are not behind in any way compared to men, if you are a woman and want to be self-sufficient by doing business then you can do business through online. Internet business means selling a product or service to people who are connected to the Internet by targeting them.
You can manage this business very easily by using social media. If you can't deliver the goods directly to the customer's home, you can reach them through courier service.
Online Business Ideas for Girls
Online business ideas for girls are selling food online, selling clothes, selling handmade showpieces, earning online freelancing, providing content writing services, etc. Doing online business from home gives many additional benefits to women. For example, one can run a business in addition to managing family work, and one can run this business from home without veiling as per Islamic injunctions.
Generally two types of business can be conducted online 1: Product business, 2: Service providing business. This business management system will be discussed in detail below before knowing the details about online business ideas for girls.
1. Earn by selling food online
Nowadays, selling food online is a popular means of income. If you have cooking skills then you can make food at home and sell it through food delivery services such as Foodpanda, Foodtong, Foodpeon, Cookups. You can also create an account on Facebook or YouTube and sell the food through marketing. Nowadays selling food is a profitable business idea, to be successful in this business one must have special skills in food preparation.
In order to attract the attention of the customers, modern dishes have to be prepared and cooking techniques have to be slightly different. This makes your dishes unique. You can also contact different restaurants to sell your prepared food.
2. Earn by selling clothes online
The clothing business is currently concentrated online. You can order your favorite clothes online at home without wasting time in the market. Many girls have already become self-reliant by running an online clothing business. Especially girls can manage this business by investing little capital through Facebook page. To start a clothes business, you first need to buy some clothes at wholesale prices. Then you can sell them by adding or live on the Facebook page.
With the advancement of the internet, doing business has become much easier these days. Previously thinking about starting a business seemed to require building a shop and many employees. But no! Thanks to the internet, you can now sell clothes online at home.
3. Selling showpieces online
One of the most popular platforms for selling showpieces is online. You can buy and sell your hand-made showpieces or wholesale showpieces by creating a website or page on Facebook. In the same way, you can buy some unique showpieces at wholesale prices and sell them by posting ads online or posting them on various Facebook groups. Also, if you can make showpieces yourself, you can make a lot of money by selling them online.
4. Earn by freelancing online
Freelancing is a service providing business. Nowadays, many girls have already made themselves known to the whole world as self-employed by freelancing online from home. We see these types of news in the headlines of different newspapers and news papers at different times. For freelancing you need to have a computer, and the sector you want to start freelancing with, you can start a business providing that type of service by gaining complete expertise on the answer sector.
If you think you are good at graphic design, then you can run this business by creating a Facebook page or website related to graphic designing services online. And if your business is on a large scale, you can set up an office yourself.
5. Earn money by writing content
Content writing is included in freelancing. The text you are currently reading is a content, this content is written by me. if you are girl then you can can earn money by writing good content from your home. If you are proficient in content writing, you can create a content writing service providing agency. Also content writing is in high demand these days, you can learn content writing and work in major marketplaces like Fiber Upwork and Freelancer.
6. Create cottage industry
Cottage art refers to handmade furniture or pottery. Currently, the demand for hand-crafted goods has spread worldwide from Bangladesh. This business will be very beneficial and profitable for girls. This business can be run from home. If you have any cottage industry experience then you can start this business. There is not much to discuss about the future of this business, if you go to the market you will know the demand and future of handmade goods in detail.
7. Tailor work
This business is mostly done by girls, if you have experience in tailoring, you can set up a business very easily. Especially village girls are earning a lot of money by working as tailors at home. We can call this a profitable business.
Tailor work i.e. tailoring, tailoring experience girls are in high demand. You can start a tailoring business in the village market or at home by sewing well. Starting this tailor business does not require heavy capital. You can start this business with just 10,000 rupees.
8. Beauty parlor business
The biggest addiction of girls is to dress up. If you want, you can use this weakness to make a beauty parlor at home and earn a lot of money every month. There should be an idea about this in making a beauty parlour. This business can be run at home, already many girls in town or village have started this business at home and are already self-reliant. This business is more profitable in cities than in rural areas. So if you have an idea about makeup then you can start a beauty parlor business.
9. Poultry farming, fish farming and cattle and goat rearing
In terms of rural areas, almost all households keep chickens. Poultry rearing is less in the city than in the village, but for those girls who live in the city, you can build a poultry farm in the city if you want. But those who live in the village will get many benefits in poultry farming.
Poultry egg production is a profitable business nowadays. It is not only girls but for business purpose many boys have chosen this business. So if you want to run a business in addition to house keeping then you can start poultry farming business.
Similarly, rural girls will get more advantage in this business as compared to city. However, as a result of technological development, fish farming is now done in cities using the biofloc method. Biofloc method is a scientific method of fish farming using large water tanks. You can find out about this on YouTube or Google.
So if you want to do a profitable business in addition to housework at home then you can do fish farming. In the case of villages, it is very easy to cultivate fish in ponds or ponds. Only by feeding and caring for the fish on time. But for those who live in the city and want to do biofloc fish farming, it will be a bit difficult, as biofloc fish farming requires food and care of the fish as well as changing the water periodically.
This is an agricultural based business idea, usually in rural areas girls mostly rear cows and goats. Cow and goat farming is very less in the cities but many large scale cow and goat farms are available on commercial basis. For girls this business is a bit difficult but very profitable. A lot of money has to be invested to start this business. By rearing cows and goats, you can make a lot of money by selling milk production and kids.
10. Jewelery business
Jewelry business is one of the profitable business ideas for girls. Making Jewelery at home can be said to be a girl's dream, as many make different types of Jewelery for themselves at home. It is possible to make a business out of it on a large scale. Home made Jewelery means batches made of different flowers, garlands etc. Then there are many other types of Jewelery products that girls can make at home.
What is required to do online business?
To do business online you must first have a mobile or computer and internet connection. If you are a product business then you need to have good product manufacturing skills and try to deliver the product to the customer as quickly as possible. To start an online business first create a website and Facebook page. Currently many orders are available from Facebook marketplace, so you can accept orders only from Facebook page without creating a website at the first stage.
Checkout this article: Top 8 Profitable Farming Business Ideas!