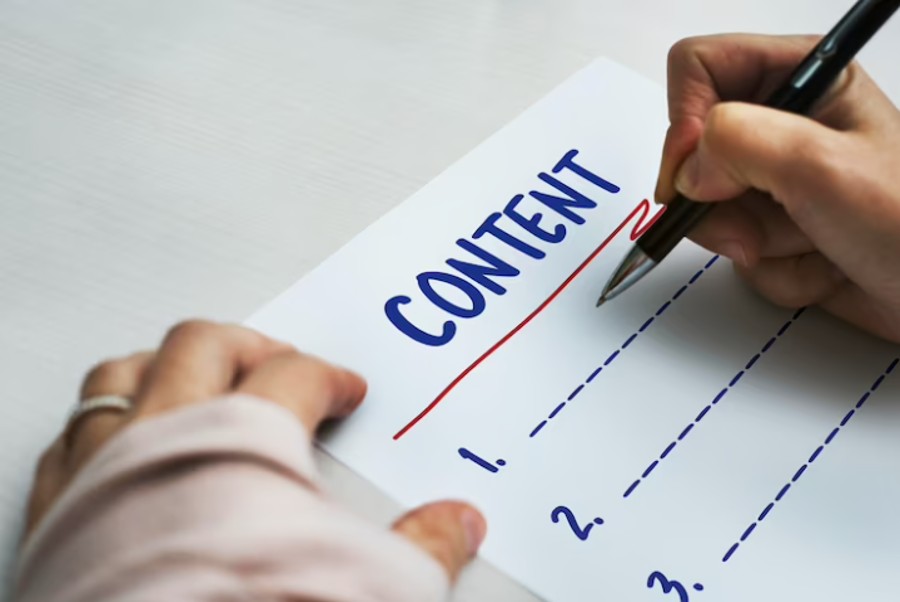 Content Writing
What is content writing?
A special quality of writing, which takes a special form through the talent, experience and skill of the writer. A content writer conveys a particular content in an appropriate manner through his or her exceptional writing. The importance of this profession has increased manifold in the current digital era.
What is the importance of content writing profession?
Nowadays people spend most of their time online. Therefore, in all cases of communication or sharing or promotion or marketing, online importance is given. Various social media, websites, blogs etc. are used as means of online communication. And in these cases a lot of content is used. These media mainly rule the net world due to their good content. So naturally the need for a good content writer is high.
What are the qualifications for the content writing profession? There is no educational qualification or special training required for this profession. All you need is specialized writing skills. But whatever language you write in, first of all you need to know the content of writing, experience as well as the correct use of linguistic words and special knowledge about that language.
What are the types of content writing?
1. Web content writer
Nowadays almost every small and big company has its own website. There is no substitute for good content for Google ranking or attracting clients. So web content writers are in high demand in the job market now.
2. Freelance content writer
If you want to find your clients and work independently without working under a company then freelance content writer should be your profession. In this case, you can easily find many companies in the country and abroad and also get the payment you want if you are efficient.
3. Social media post writer
In today's competitive era, every company is opening accounts on popular social media such as Facebook, Twitter, Instagram, LinkedIn and posting regularly for the promotion of their products and services. There is a great job opportunity for content writers here. In this case, you must know your company's promotion strategy and proper information. These days many big companies are also hiring social media managers or writers on a permanent basis.
4. Creative Content Writer and Editor Creative Writing
Creative Content Writer and Editor Creative writing is a subject of its own expertise. However, in all branches of content writing there is a need for creativity, but in some cases this issue becomes essential. For example, writing in a magazine or any literary platform etc. There is a lot of demand for this type of work in many publishing companies or advertising companies.
5. Content writing for marketing
Content writing plays the biggest role in this sector. Nowadays every company is giving special emphasis on digital marketing. From email marketing to website business information and even social media promotion posts, content writing is required.
6. Blog writing
Through this you can create a world of your own writing. In your own blog you can write about your choice as you like. Now many people develop their own distinct pattern or identity through this blog. But if you don't have good content here, you won't get good viewers.
7. Script writing
A good script is required in any drama, movie or any other field of literature. Currently there are many jobs in media, you can find any job you want.
8. Copy writing
A skilled copywriter is regularly required to write advertisements and tag lines for various companies.
9. Technical Writer Content Writing
Technical Writer This task of content writing is a bit complicated. But if you have knowledge of some technical subject academically then it may not be complicated for you. Like a software engineer who can write about different modules or classes etc.
10. Proposal Writer
You need to know how to send a proposal to promote a product or service to another company or client in the company's work.
Many may think that the topic sounds very funny and simple. In fact, it is not at all. Now as the quality of films has improved in most cases, so has the knowledge of the audience. Now if you write as you please, the reader will not accept it. A good film critic can only be a good film critic by watching every step of the film or movie, from the story, dialogues to the production style. Many companies look for good film critics to write regularly on their sites or pages.
Above are discussed some specific branches of content writing. Also there is a huge demand for good content in many other fields. If you can understand the client's needs and deliver the right content, you will have no shortage of work in this sector. All that is required is linguistic skills and practical knowledge of the subject to be written about.
A skilled content writer is an essential asset in today's digital world. Still the number of skilled workers is very less in proportion to the demand of this profession in the country and abroad. So you can also earn good income from home by making yourself skilled in content writing profession. What is content writing has been discussed in the previous episode. Now we will know how to become a good content writer and where we can get related jobs.
Generally, content writer for website or blog, social media management of company or individual or for doing SEO, email marketing, regular writing for newspaper, magazine requires a skilled content writer.
How to be good at content writing
We have already learned that there are different types of writing. Preparation depends on what type of content writing you want to do. But in this case, it is good to know some important things. I am discussing them below today.
1. To take up writing as a profession, you must have a strong interest in writing. Depending on the type of article you write, you need to read a lot of other people's writings and do research on contemporary writing.
2. You have to create your own blog. Where you write on topic regularly, you will develop a pattern and can easily please the client.
3. Linguistic knowledge, grammar, word choice, spelling, etc. are essential. Also, you need to know about the different divisions of an article such as how many parts it mainly has. Write in the language in which you can write more efficiently and fluently. Practice the language regularly because without skills you won't get a job.
4. Since most of the time you will be writing for digital media, you need to know what type of articles Google prefers. So it will be good to learn SEO to increase Google rank. In particular, key words and their use in writing; Have a good understanding of what niche is and its importance, link building etc. Then it will be convenient to get work quickly.
Where can these writing tasks be found?
Before learning to work, we are more interested in knowing where to get work and how to make money transactions etc. Yes all these need to be known but first of all need correct knowledge of subject matter. You don't even need to run a lot of campaigns if you have the skills.
First of all, I would say that those who are skilled in this profession and want to work safely and for a long period of time, everyone should apply regularly for jobs by creating an account in online job marketplaces. freelance.com or upwork.com etc. for your introduction. You can make a gig on it. Initially, it may take some time to get a job, but gradually you will get regular work.

Secondly, you can find content writing jobs by searching your various social media accounts. For example, if you search regularly on various Facebook groups and LinkedIn, you will get your desired job very easily.

Thirdly, if you are a script writer, you can contact the respective productions to write for various movies, dramas. Besides, advertising companies also need good content writers.
Conclusion
you must not only have the interest and skill in writing, you must also understand the client's needs in order to get the job. Here it is more important to be less literary and more tactful. Because through your content, the client's product or service will reach the public, branding will happen. So, to be a good content writer, first of all, you have to be a professional and a researcher. You have to create your own writing style, write it on your blog and show it to the client.
Above all, you should always be updated through regular practice and study. Those working in this sector need to follow. And this is how you can earn a lot from home by being a good content writer. Content writing is an established profession in today's world. As a skilled content writer, you can earn a lot of money by freelancing at home as well as getting permanent jobs in various organizations.
Checkout this article: Complete Guide to Creating Website in 2023!