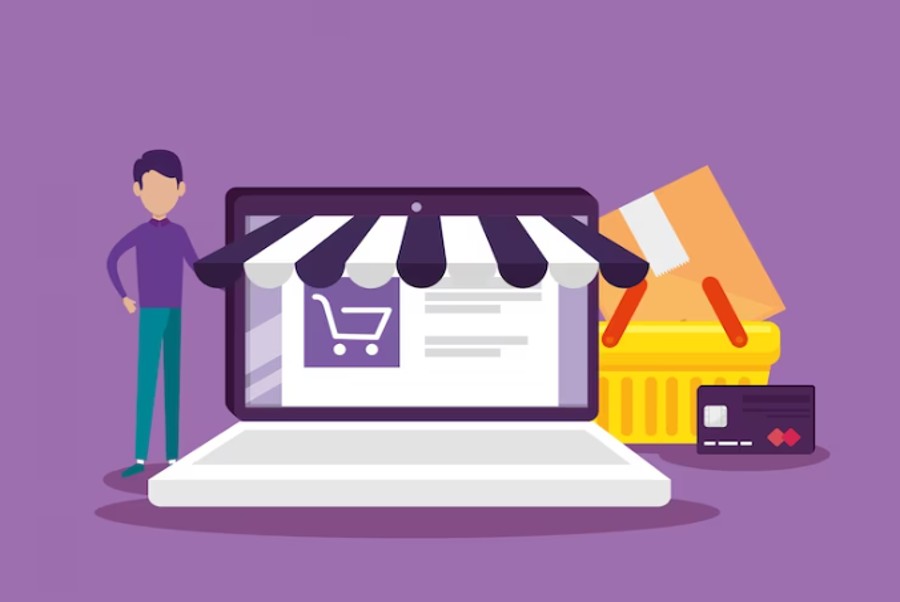 Online Business
If you want to start an online business then you can read this article to know more about the rules of doing online business. Today, due to the advancement of internet, a lot of progress can be observed in the business sector. Many have started online businesses using the internet, or are looking for new customers for their businesses.
All this is possible because of the internet. Those who want to start an online business, must have proper guidelines. I hope that by reading this article you will be able to learn the rules of doing business online, and start a business online very quickly.
Rules of doing Online Business
Every job has certain rules, online business is no exception. To run a business online you need to follow certain rules and provide better quality services to the customers in order to grow the business. Hopefully if you follow the steps below correctly, you will be 100% successful in online business very quickly.
Raising capital and planning a business.

Finding the perfect business idea on demand.

Choosing a business name

Creating websites and various social media accounts.

More focus on marketing.

Developing yourself to communicate with customers.

Organizing various campaigns and events to sell more products.

Establishing adequate SEO and reputation of the website.

Abstain from all forms of fraud.
You can start online business by following these steps properly. By following these small steps, you can take your dreams to a reality. Let's know about them in detail.
1. Business planning
It is very important to create a plan before starting any type of work or business. With proper planning, the work can be completed quickly. Similarly, business is no different, first you need to prepare business capital and plan what kind of business to start. Generally many do business online with digital products and many do e-commerce business. You have to select the type of business you want to do.
2. Finding Business Ideas
Market research – the term we are more or less familiar with. In order to increase the chances of success of your business, you need to start the business with a product that is in demand. The second step is to find the best business idea. There are millions of different products available in the market, but can all products be traded? Of course not. So while looking for a business idea you need to find a business idea that is in demand in the market. You can learn about 25 business ideas for 10 thousand taka.
You can do this by visiting the market, asking different people and also through online keyword recharge. Also, you can find out what kind of products people are searching for these days using various tools.
3. Selection of business name
The biggest branding a business is known for is its name. Since we want to build an online based business organization, it is important to have a website. So choose a name that has a free domain.
Also choose a name that is very beautiful and melodious. When choosing a business name, try to keep it simple, it will help users to remember your website. And always try to get (.com .shop) domain for e-commerce organization. By looking at the list of beautiful business names, you can choose a nice name for your business from here.
4. Creating a website and creating various social media accounts
A professional website is the most necessary for running an online business. Your e-commerce website needs to be designed beautifully, so that a customer first enters the website and spends some time looking at the website design. That's why your website must have a modern and tasteful design. Writealoy.com can contact them to create great looking websites at low cost. The important things about the website are:
make loading speed of your website more fast

Must be quality and tasteful design.

Add more than one product.

Collect customer emails using various campaign offers.

Of course, your website should be fully SEO-friendly.
Keep the website interface user friendly, so that new users can easily order products from your website. You can get all the detailed services at a low price from the website mentioned above. In addition to the website, keep an account on Facebook, Instagram, Pinterest, X (Twitter), Threads, Reddit, Linkedin and other social media with the same name and post regularly.
5. Marketing correctly
After preparing the business product and website, you need to do proper marketing to present your company in front of the customers. You can use Facebook Ad campaign and Google Ad campaign for online marketing. If you want to do marketing on Facebook and Google at low cost, you can contact the agency given above. Or you can hire a digital marketer to do this. There is no alternative to marketing to increase the reputation of the business and increase the number of customers.
Social media marketing.

Content Marketing.

Email marketing.

Video Marketing.

Affiliate Marketing.
You can boost your online business very quickly through marketing in these few ways. If you want to increase business sales and spread the reputation of your business, there is no substitute for marketing.
6. Developing communication skills
One of the tools of man is his communication skills. And how well you can explain to a customer in detail about his needs and your product. The better your communication skills, the faster you can grow your business. Communication skills are very important in business. Since it is an online based business, without good communication skills you cannot make your company credible to the customers.
7. Organizing various campaigns and events
It is basically a marketing strategy. A variety of campaigns and events can be organized to promote your business and introduce your products to new customers. If we look at different times, we can see that big companies often organize campaigns and events for their goods. Promote their company's brand through this event.
8. Search engine optimization of the website
To get your website found first on the internet, the website must be search engine optimized or SEO. There are different types of SEO, you can contact any ACO expert to bring your company website to the first rank of Google.
last word
Dear readers, hopefully you have learned the details about the rules of doing business online. Cheating should never be resorted to in online business, it is totally haram in Islam and will destroy your brand in no time. If you manage your business online by adopting the right approach, you will be successful in your business quickly. You can tell us how you like today's article by commenting. And learn about profitable foreign business ideas.
Checkout this article: Complete Method Of Online Business On Facebook!