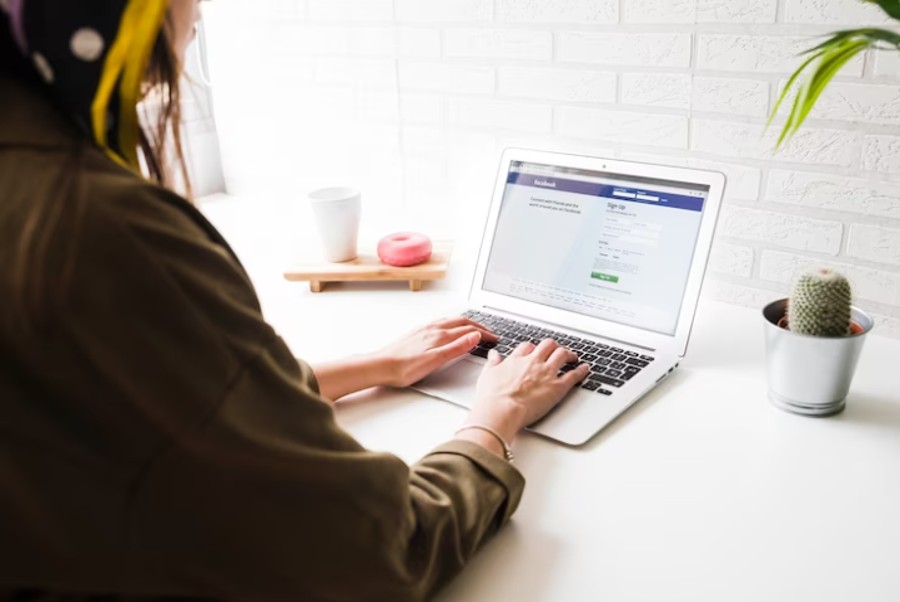 Online Business on Facebook
According to data available on the internet, more than 1.90 billion people log into Facebook every day. This huge sector can be the best medium for us to do business. This article will discuss in detail about the rules of doing online business on Facebook. Apart from keeping in touch with everyone through Facebook, we can buy and sell various things we need. Nowadays most of the men and women are busy with their work which results in less time to go shopping.
In this modern era, you can buy the necessary products online from the comfort of your home without going to the shopping mall. Everyone prefers to purchase their favorite goods through this online method at home, without wasting labor and time. If we can sell our products online using Facebook social media platform, then this business can be a best profitable business for us. Let's know more about online business on Facebook.
Online business on Facebook
To do online business on Facebook you need to have a Facebook page and have enough knowledge about Facebook Marketing. Communication skills should be developed especially to establish good relations with customers. Facebook is said to be a meeting place for millions of people. Even at the end of work and at the beginning of the day, we socialize on Facebook. Since we can easily inform others about our products through Facebook, our company has the potential to build brand value as well as sell more products.
There are a few things you need to have a thorough understanding of to do business on Facebook. And should know details about Facebook. In order to profit by doing business on Facebook, you need to know about the rules and complete guidelines of doing business online.
What is required to do business on Facebook?
A Facebook page.

The right marketing idea.

Creating a fan group for customers.

Nice and easy captioning with the product.
Things to be aware of:
Keeping customer needs in mind.

Organizing various events and discounts.

Use of Facebook Advertising Services.

Quick reply to customer messages.

Uploading more posts related to the product.

If possible describe the details of the product through video post.

Attract customers through various offers and prizes.
Create a Facebook Business Page
To create a business page on Facebook, go to the Facebook app and go to the Page option. Then enter the Create a new page option, provide the details of your page and create it.
Choose a beautiful business name.

Upload beautiful and professional cover photo and profile picture.

Customize page usernames properly.

Customize page message button, set auto reply.

Launch the Shop tab from Facebook Business Manager.

Create a Facebook Commerce Manager account.

Write about page correctly.

Upload nice post.
Follow these steps to make your business Facebook page more attractive. Especially try to replay within 10 minutes of the message coming to your page. This will give the customer a positive impression about you. In case of uploading Facebook business page profile picture, it is noteworthy that here you can use the brand logo. Also create a beautiful and attractive logo with the name you have created the Facebook business page.
Using a logo will make your page look more professional. And you can discuss the products and services of your shop in detail as the cover photo of the page. But always try to explain the details by signaling in the cover photo. If there is too much writing on the cover photo, it will look unattractive. So here you can review the product or service in the short list. You can know the means of earning money from Facebook page.
Marketing it right
90% of your business will depend on marketing. The better and more uniquely you can market, the more your business will grow. After we create a new Facebook page, we post different types of posts. But since our page has few followers or likes, the posts do not reach everyone. We can use Facebook marketing services to get more reach for the posts to reach everyone.
With Facebook you can reach your post to various unknown target customers by spending fixed dollars. This service is called boosting service in Facebook language. You can post Facebook by defining target customers.
You can do free marketing through Facebook in many ways. For example:
Share your Page posts to different groups.

Promoting your page through viral video editing.

Promotion of your page through various campaigns.

You can also do free marketing of your page by discussing various viral topics on Facebook. But always try to discuss positive topics or related topics. Otherwise haters may increase as opposed to increasing the popularity of your page.
Facebook Paid Marketing
Facebook boosting is the most popular among paid marketing. By spending dollars on Facebook, you can get your post in front of the designated customers or target customers. Also you can do marketing of your business page by sharing on big pages. Generally there are many ways of paid marketing. For example:
Facebook boosting.

Promotion through shares on other pages.

Boosting through YouTube and Google.

Boosting through website.

Boosting by sharing posts in Facebook groups.
Create fan groups
Having a fan group named after your page is very important in doing business online. Usually add your customers to this group. They will review your various products and discuss them in detail. If you have a good fan group you can sell your products by sharing posts there. After starting your business, create a fan group on Facebook, and link the group to your page. This will increase the brand value of your page.
Facebook Product Promotion
Facebook product promotion is a dynamic and influential marketing strategy that harnesses the vast reach of the world's largest social media platform. Through creative and engaging content, businesses can effectively showcase their products to a massive and diverse audience. This approach not only increases brand visibility but also allows for precise targeting, reaching the right customers at the right time.
Whether through eye-catching posts, compelling videos, or interactive contests, Facebook product promotion enables businesses to connect with their audience on a personal level, foster customer engagement, and ultimately drive sales. With the ability to track performance metrics and refine strategies, Facebook product promotion empowers businesses to adapt to changing market dynamics and achieve their marketing goals in an ever-evolving digital landscape.
last word
Dear readers, I hope you have learned the details about the rules of doing online business on Facebook. There are many types of scams on Facebook these days, so you must be careful when doing business on Facebook. And in the case of Facebook business, any customer will try to reply within 10 minutes of leaving a message on your page. As a customer knocks on different pages, the one with the fastest response is more likely to get a deal with the customer.
Checkout this article: Top 9 Profitable Sidewalk Business Ideas!