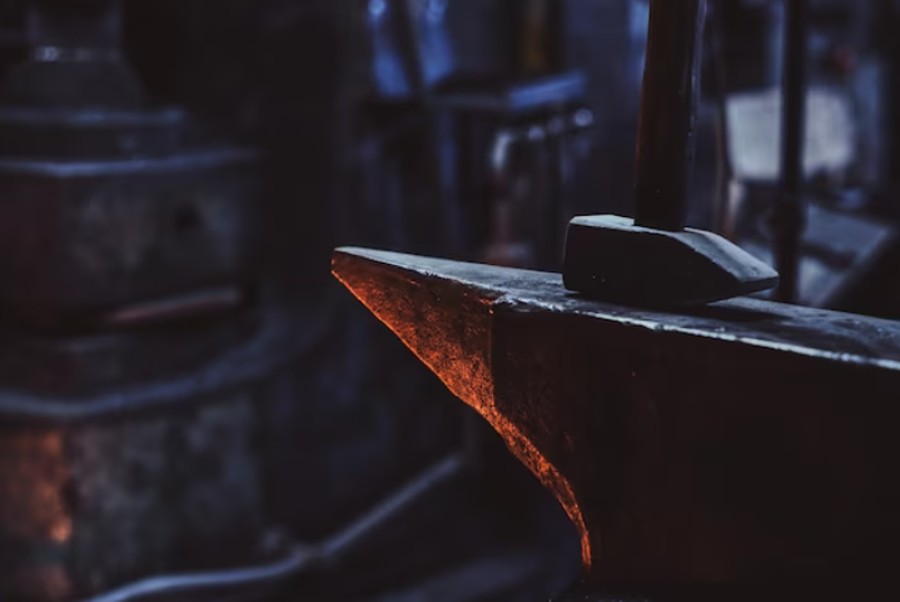 Old Iron Business
You can start a profitable business with discarded old iron, tin, copper products. Yes guys we are talking about old iron business. This article will discuss how to become self-sufficient by trading with scrap iron. Before starting this business, we may have a little hesitation, such as how to collect old iron? And how to recycle these irons? Where to sell? About these things. You can know the solution of everything through this article.
This business can be called 100% unique and profitable business. The job of this business is to first collect old iron and tin, copper and recycle them and sell them to material companies. If you have a low budget, you can collect old iron and sell it to a recycling plant. If the business capital is high, you can build a recycling plant yourself. Various types of machinery and manpower are required to build a recycling plant.
How to start Old Iron Business
To start this business first you need to make a plan. How you want to proceed with this business and raise enough capital for this business. If you are just collecting scrap iron and selling it to a recycling plant, no such plan is needed. But if you want to build a recycling plant, you first need to decide how to collect scrap iron. After that, adequate space and machinery must be collected for the construction of the recycling plant.
After that, you have to source where to sell the old irons by recycling them. Also skilled manpower should be hired to work in the recycling plant. Starting a recycling plant business will require a lot of space. Because different goods have to be collected and stored, and machinery will need a lot of space to be placed in the right place. It would be best to contact any organization doing this related business and gather ideas from them.
Capital to trade old iron
It is not possible to say exactly how much capital you will need to start this business. The issue of capital will totally depend on how you are going to start the business. If setting up a recycling plant, the cost of hiring the manpower along with the cost of purchase of machines, purchase or rental of premises will be required. All in all, to start a recycling plant business, at least 15-20 lakhs will be required. If you only want to collect old iron and sell it to various recycling plants, you can start this business with 15,000-20,000 rupees.
With this money, first you have to buy a van, then you can buy some ropes and measuring instruments and go around different areas to buy old iron at a low price. You can know the price of old iron.
How to collect old iron
If you are building a recycling plant then you have to buy these scrap irons from various vendors (who go around to different areas and buy scrap iron) as tonnes/man. Also you can collect them from different areas by having paid hawkers. If you want to collect scrap iron by ferries from different areas. Then you can easily buy a van and a measuring device and go to different areas to collect old iron or similar items.
Recycling old irons
A type of machinery is used for recycling old iron. Generally these machines are called iron machines. But these machines are called by different names in different places. You can easily recycle old iron with the help of this machine. Watch the video below to get more idea about old iron recycling method, and this business.
Profit margin in business
The profit margin of this business will depend on the scope of your business. Also the profit margin of the business is calculated depending on the dollar price at different times. It is believed that this business will earn at least 15,000 to 30,000 rupees per ton of goods. If you can do this business for 5 years properly, then you will have an idea about the market of this business and know about all the policies of the business. Gradually your profit margin will increase in this business.
Old Tire Business
You can set up a profitable business by collecting the old tires of old buses, trucks, tomtoms, microbuses, lorries. In this article we will discuss about old tires business. How to start this business, how much money to invest and how much profit margin there will be. Many of us are looking for a unique profitable business idea. Old tires business is one of the most unique and profitable ideas today.
So it is a potential business sector for us. There is no chance of loss in this business if you follow the complete procedure. But you have to be very diligent to start the old tire business. Recycle business of discarded old tires is called scrap tire business or tire recycling business in one word. You can earn 20,000 to 40,000 rupees in the beginning of this business.
And after setting up the business completely you can earn more than lakhs per month. Basically three main products are made by recycling waste tires in recycling plants.
Fuel oil or fuel oil.

Steel wire or steel wire.

Carbon.
Fuel oil is mainly used as fuel oil in mills. And steel war is melted down to make new products. Thousands of products like soles of shoes, rubber, plastic are mainly made with carbon.
There are 2 types of waste tire recycling business you can do. You can start recycling tire business according to the amount of money you have the capacity to invest. There are 2 types of business:
Business of selling scrap tires.

Scrap Trier Recycling Unit.

Business of selling scrap tires
If you want to start a used tire business with little money, you can start a scrap tire selling business. In this case, your job is to collect old tires from different places and deposit them in your godown or call factory. After that, cut the tire into small pieces, separate the different parts and keep the goods ready. When bulk goods are collected (as quintals or tons) then sell directly to the seller. These goods can mainly be sold to the recycling unit.
Scrap Trier Recycling Unit
Then if you have more capital to invest in this business then you can build a kraft trier recycling unit yourself. It will be considered as a multi-crore business, as the amount of investment required here is very high. Here your task is to buy scrap tires from those who sell scrap tires by quintal or ton and use different machines in your recycling unit to extract 3 items from it.
The items are fuel oil, steel wares and carbon. Then these items or components will be delivered to their special factories. Also fuel well you can sell to particular company and steel war you can sell to steel company. Carbon can be sold to plastic or rubber companies. This entire process is the work of Kraft Tire Recycling Unit. To do this you need to invest a lot of money initially, because a lot of machinery has to be purchased.
How much investment is required?
1. If you only want to collect old tires and cut them into small pieces and sell them to the recycling unit, then you can start the business with an investment of Rs 10,000 to 25,000. First you will build a factory or godown near your home. Roughly 200 square feet to 300 square feet of space, you can build a factory or godown. A lot of space is required for cutting tires and making small scraps.
After that, buy old tires at a low price from where car tires are changed, and cut them into small scraps with different cutting tools. Contact blacksmiths to craft tire cutters. After that, when a lot of scrap tires are accumulated, you can sell them to the recycling unit plant with a truck load. Your investment money will mainly be spent on buying old tires and making various tools.
2. If you want to start a recycling unit business then you need to invest around 15 lakhs to 20 lakhs as initial investment. Because to start the business of recycling unit, first of all, small pieces of scrap tires should be purchased from scrap tire sellers. If you want to start this business then first you need to purchase 5/6 types of machines. Each machine costs approximately 1-2 lakh rupees. The machines are:
Wire Separating

STRAF CUTTING

holler

Craft making

Greneunch
etc., the machine will be required. And for this business you will need a factory or godown of at least 1000 square feet. But my advice would be, rather than starting a recycling plant unit business, it is better to start a kraft tire manufacturing business with a small investment. Later, when you get a complete understanding of this market and understand the demand of sellers, you will be able to save money to invest yourself and you will have experience in this business. Then you can start a recycling unit business very easily. If you start a business with little money at first, you will gradually gain experience in this business.
What machinery or equipment will be required
1. First, a few tire cutting tools are needed to start a scrap tire selling business. Cutting blade, cutting wire, cutting scissors etc. will be required. You can make such tools from a nearby workshop.
2. To start a tire recycling unit business you need to purchase at least 5/6 machines. Eg: Wire Separating, Holler, Greneunch, Sraft Cutting, Sraft Making etc. Also some common tools may be required. These machines may need to be imported from outside the country.
Where to sell old tires?
There are various Facebook groups for selling online and you can contact them to sell old tires. You can also talk to various recycling units offline and sell them by the ton. If you start a tire recycling unit business, you can sell the materials that will be made from these tire scraps to different companies.
You can sell fuel wells to particular companies.

Steel War You can sell to steel companies.

Carbon can be sold to plastic or rubber companies.
What will be the profit margin?
It is not possible to say exactly how much money you can profit from the old tire business. But some idea can be given. Generally, old scrap tires can be sold at the rate of Tk 12 to Tk 14 per kg. Roughly, if you sell 1 ton of scrap tires, the maximum cost used to be Rs 2,000 to 4,000. After that if you sell 1 ton of goods for 10,000 to 12,000 taka then you will have 8 to 10 thousand taka profit per ton of goods.
If in this way you can sell 10 to 15 tons of goods per month, then you will have a handsome amount of profit per month. Then when your demand increases and your value in the market increases, your monthly income will increase accordingly. And the materials that will be made by scrap tire recycling can be sold to different companies by contract. But in the beginning your profit margin will be little, later you can increase the profit margin if you get complete understanding about this market.
Checkout this article: Ideas and ways to do business without loss!