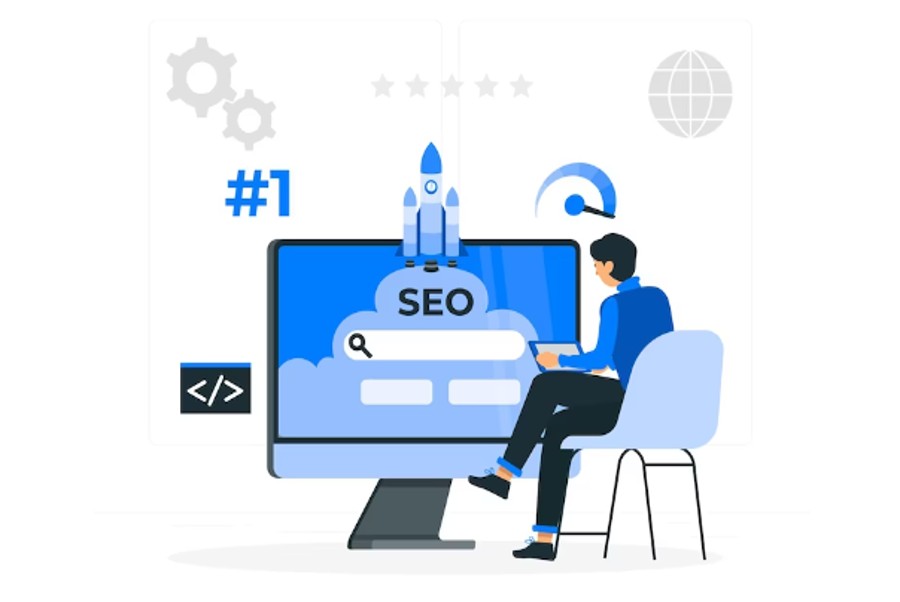 SEO Site Audit
SEO Site Audit is the process followed to analyze the current performance of your website. This is the first step to finding the kinks of your website and increasing traffic. So you must follow some SEO audit methods below to find and correct the issues.
If you can follow these procedures, no matter how big your site is, whether it's thousands or millions of pages, it can still take you a few hours or less to complete an audit. need to do
Tools required for auditing
Below are the tools you must use to audit a site;

Google Search Console

Google PageSpeed Insights

Ahrefs

Copyscape

Screaming frog

Website Auditor
All of these tools are needed to audit your site. This time let's know what are the methods of website audit?
1) Check if your site is only one version browsable:
We know that you need to fix any one of the 4 versions of any site. You should see that when you try different versions of your site in the browser your site redirects to one of the following versions.
For example,
http://yourdomain.com

http://www.yourdomain.com

https://yourdomain.com

https://www.yourdomain.com
You have given the above 4 versions in the search bar but it will redirect to any one of the versions i.e. it will redirect to the version which you have made the main version. It is recommended to have https (non www version) with SSL. That is, it must be encrypted.
2) Check Google indexing issue: SEO Site Audit
If your site is not indexed in Google then you cannot rank. So are your important pages or posts indexed? Or check whether all pages or posts are indexed. You can check site index in 2 ways. Below are 2 methods;
Method-1: Go to the search console, go to coverage and click on valid. Then click on submit and index and your indexed page will show.

Method-2: In the second method, if you enter site:yourdomain.com in the search bar of Google, your index pages will come to Google.
Note: If your index page does not include any important pages or none of the pages are indexed, then your site has indexing problems. In that case you should take a good look at robot.txt.
3) Check with your brand name:
Go to Google and then check with your brand name. If your site is new then searching by brand name will not find it. But if the site is old then you can easily find your brand name in the search results.
Note: One thing to remember, when you search with your brand name your website will show first if not first then second position. If you can't see your website there could be 2 reasons
Your website is new

There is a problem with the website.
4) Basic on-page check manually:
Manually you can check Basic on-page. First of all you right click on the website and click on "view page source" and go inside the website. Then you notice the following points;
Is there a title tag?

 Is there a meta description?

 Is the h1 tag optimized?

 h2, h3 is correct or not?
5) Deep check on-page SEO with tools:
You can check up to 500 URLs of any website with free tools called Screaming Frog. So go to "enter url to spider" of screaming frog and enter the URL of the site you want to audit. Then when you click on the start button, screaming frog will start its work. Following are the things you should see after crawling;
H1 Tag : If H1 tag of any post of your website is missing/duplicate/more than 70 characters then note it to fix it. Same goes for H2 tags.

Meta Description: Are you missing/duplicate/more than 155 characters/less than 70 characters in Meta Description?

Page Title: In case of page title, you must note and fix if missing/duplicate/above 65 characters/below 30 characters.

Image Alt Tag: Is the image you are using more than 100kb? Or notice if the alt tag is missing.

Broken Links: Having broken links on your website will affect your SEO performance. So export the 404 pages or post links to the audit sheet so that you can fix them later. If you want, you can find 404(Not found) pages or posts by going to coverage from search console.
6) Check for duplicate content:
Google strongly dislikes duplicate content. So if your website has duplicate content then Google Panda can give penalty. So you can use copyscape as duplicate content checker.
7) OG Properties:
The OG property is the social share button. If you go to the view source page on the audited site and type og with ctrl+F you will see something like <meta property="og:locale" content="en_US" /><meta property="og:type" content="article" / > If get then OK if not get note to fix.
8) Website Speed:
To test the website speed, you can visit this URL to check the mobile and desktop version; https://developers.google.com/speed/pagespeed/insights/ The report you will get is presented in the audit report.
9) Mobile Friendly Test:
Nowadays mobile friendly website is essential. So go to this link to check if your site is mobile friendly; https://search.google.com/test/mobile-friendly
10) Check Robot.tx:
If your website robot.txt is not correct then search engine will not crawl and your webmaster will show a warning so check robot.txt file is correct? Use this link to check robot.txt file; https://support.google.com/webmasters/answer/6062598?hl=en
11) Check the sitemap of the website:
If you can't set the sitemap of your website correctly, the Google bot will not be able to crawl the website properly. As a result of which your website will face problems from page post index, so check the sitemap of the website from this link – http://sitemapinspector.com/
If your website is in different languages, check if the hleng tag is correct. You go to the website and right click on "view page source" then you will get code like <meta name= "language" content= "fr-CA">
13) Audit content readability and titles:
The content of your website is easy to understand and has enough information and topic for the reader, but your content has good readability. On the other hand, if the title is unique and eye-catching, it will entice the reader to click. So check for unique and catchy titles.
14) Audit Keyword Distribution in Content:
Check how often main keywords and LSI keywords are used in the body, title, URL, meta description of the content.
15) Audit Backlink Profile:
You can use Ahrefs (paid) or free tools to check website backlinks. If your website has Habijabi links, your website may get penalized by Google. So check your backlink profile well. If you're using Ahrefs, you'll notice the screenshots below. After you go to ahrefs go to site explore and enter the site url.
This interface will appear. Then you click on enter backlinks and all the backlinks will bring you forward. From there you will get different categories of links by clicking on "Link Type". Also on the left side you can know the new/broken/lost links of that website.
16) Audit the Site Structure:
Make sure to link from your website content to other content or from one post to another post. Have you linked to relevant pages or posts? Audit whether he did it correctly. For that you can know from search console. If you go to the search console and click on links, external and internal link options will appear. If you click more, you can see all the links.
Checkout this article: Necessity of SEO – For Websites & Businesses!